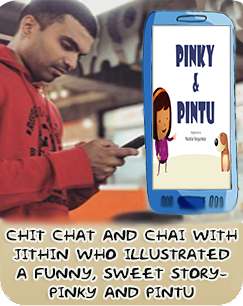 Jithin Jacob, a multi-talented personality who roamed our office floors and filled it with endless laughter and creativity. He runs his very own design studio called Inkdom® in Kerala and Bangalore. He squeezed some time out for us to have a quick chat and share his experiences with Fundoodaa Books.
1. Please tell us a little about yourself that we don't know?
"I never do pitches. I never do options. It is a discipline that I've hardwired into my practice and my client list would agree. Only my best work leaves the studio".
2. Where are you currently heading with your graphic journey?
"The journey is in divisions and I would rightly say that I'm in the middle working as a full time designer and part time illustrator. I'd have it no other way".
3. Which is your favourite story from Fundoodaa books and why?
"The moon and the cap – It tops the list! The art was very flexible, in the sense it could be easily animated. Plus, it was the only story where I either gained the trust of Chie Media… or lost it (laughs)".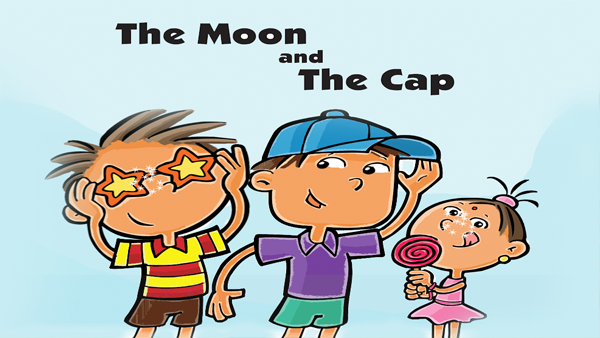 4. Share your best moments while working with Fundoodaa Books Interactive Story Library?
"The animations – this is the only time when I have seen multiple age groups express their inner nutcases to explain a particular scene or movement. Literally, the staff would go out of the way, get carried away during the impersonation and deliver an impromptu movie, impersonate monkeys, barbers and some even taught me to admire bananas for a clip".
5. Could you give 5 tips for parents with little artists out there?
"Oh I could give you a solid one – Discipline".
"Before venturing out into anything, understand the disciplinary steps. Learn it, practice it. Once you are able to thoroughly understand it, teach it to your child. This is how a true star is conditioned".