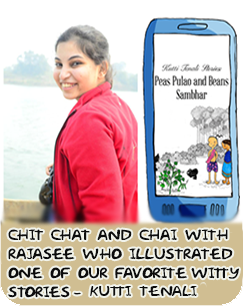 Fresh ideas definitely come from young minds of today. Their vision and expression take new shapes on paper. It was wonderful to connect with Rajasee and her team at Ladysfingers Co. a charged up pool of talent. They made our cracking witty kutti tenali raman stories come to life in a way we have never seen. With minimal colours and interesting lines, she makes it look like a collector's edition. We couldn't resist but have a quick chit chat and chai this week with Rajasee.
Tell us a little bit about yourself and how Ladyfingers co. came about?
All three of us – Tanvee, Shubhangi and Rajasee – are graduates in Visual Communication Design. As batch-mates at Srishti School of Art, Design and Tech, we really loved working with each other and had discovered, through coursework, that we had a varied set of complementing skills. So we started out with small projects as soon as we graduated, and then formed Ladyfingers Co. together very soon afterwards.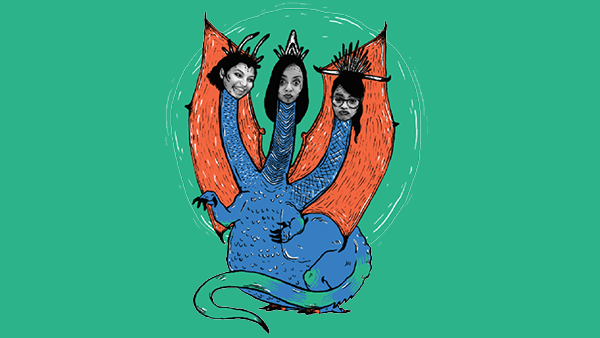 Mention your achievements so far especially in the children's book publishing.
While in college, all three of us worked on children's books for Tulika and Pratham, as part of our coursework for Srishti. Tanvee illustrated I Can Make Things, and Shubhangi and I worked on First Look Science – a series of five picture books introducing science concepts to really young readers. As the Ladyfingers Co. team, we have worked on various projects in the education field, designing book covers, games and learning material in printed and online formats. We worked on a graphic novel about water problems for Biome Environmental Solutions. We illustrated six books for the Chie Media interactive storytelling app Fundoodaa, and two books very recently for Pratham – Mukhil's Bloody Adventure and The Bone Puzzle.
Which character from a children's book would you relate yourself to?
There are so many! Heidi – because she spends a lot of time in the book stuck in the city, and dreaming of running around in the mountains, Matilda and Hermione Granger, for their love of books and the library. Jo March, writing fun plays for her sisters to perform, and trying to get her stories published.
As a young illustrator, what tip would you like to give to other aspiring illustrators?
Draw what you love – keep illustrating personal projects, read as much as you can in the genre that you love and above all enjoy yourself! Don't be afraid to spend more time trying new things, failing and achieving in equal measures is what will keep feeding your skill and helping it grow.
Name one book you would like to re-illustrate and why?
Everything I've ever illustrated in life so far, I'd love to do them all over again.
And illustrating the Hitchhiker's Guide to the Galaxy would be a dream come true!
Put your experience with Fundoodaa books in three words?
Fun, challenging and novel
Ganesha and the Moon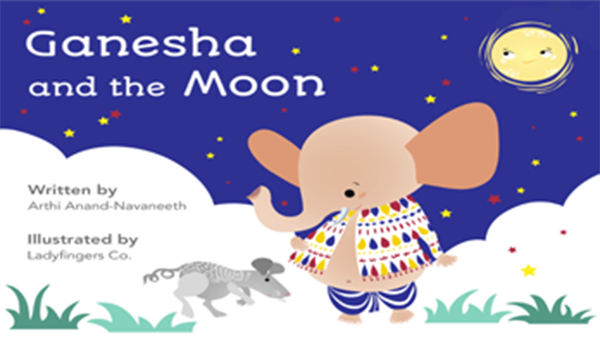 Peas Pulao and Beans Sambhar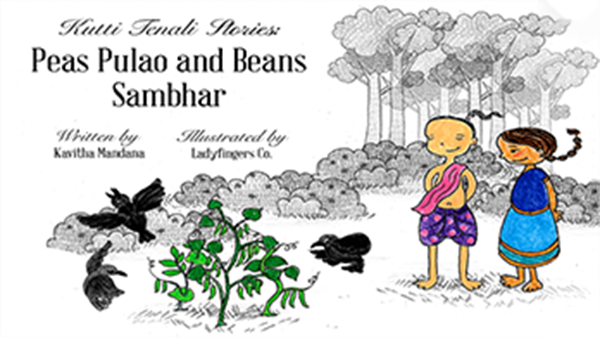 Ravan's Holiday